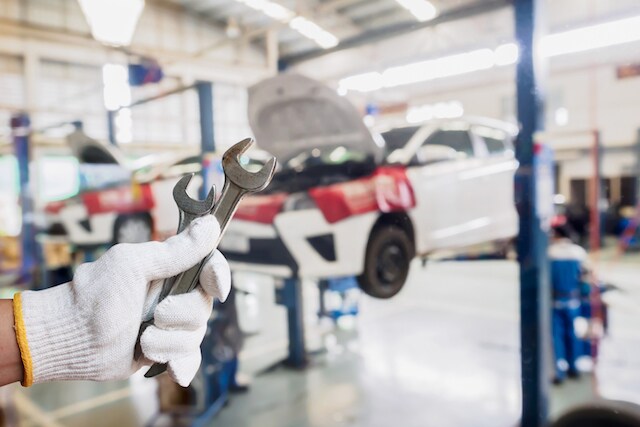 At Ahl Under 10, we have been providing used cars and fantastic service for over 50 years. As a family-owned business, we care about all our customers who visit our Lima service center. If you are unsure still if you should visit Ahl Under 10 for your future service visits, we'll list the important reasons that keep clients coming back to us.
Fabulous Perks
One incentive that separates us from the rest of the used service centers is our loaner car program. We know that people are busy and getting their vehicle service can make things a hassle. However, we provide loaner cars so you can continue on with your busy day! We'll give you a call once it's ready. Moreover, we make sure getting a loaner car is affordable and doesn't break the bank.
Speaking of saving money, we take a step further by providing Lima drivers with service specials. Our goal is to have your vehicle stay on the road as long as possible. We make it simple with our service specials and offers. Take a moment to explore what incentives we are offering this month!
New Body Shop
Accidents happen unfortunately. With our new body shop, we'll have your car look like it never was in one! Our Body Shop utilizes the best and most advanced equipment available on the market today. Feel free to stop in just to get a quote on your model as well.
If you're not an accident but interested in designing your ride to meet your personality, we'll assist you there as well! Our skilled and certified technicians are ready to tackle any project you pass there way.
Wide-Ranging Service Hours
To make servicing your vehicle less stressful, we offer long service hours so it fits better with your hectic schedule. Our hours are as follow:
Monday through Friday: 7:30 a.m. to 6 p.m.
Saturday: 8 a.m. to 3 p.m.
You can also schedule your appointment online!
Come visit Ahl Under 10's service center. When you're ready to make an appointment, you can contact us at (888) 348-4131.