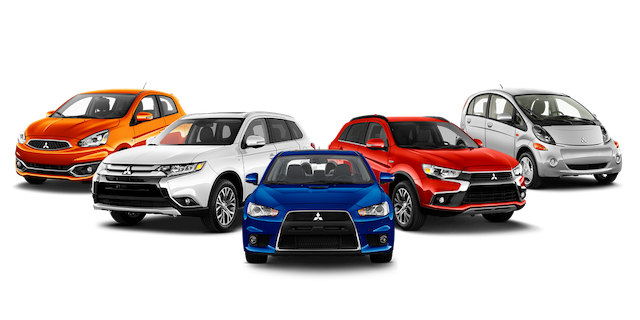 Misubishi is an old company but with a fresh, innovative style. It's origins trace back to 1870 as a shipping firm that expanded into areas including coal mining, shipbuilding, and marine insurance. The first car constructed was the Model A in 1917. The success of Mitsubishi grew after World War II as it became Japan's favorite family-friendly car. It focused on helping build Japan again by providing affordable models to cater to the middle class.
Eventually this brand wanted to expand and become a global entity. It grew increasingly strong as it was a top competitor with Honda, Toyota, and Nissan. They also expanded their inventory to include high-performance cars, known as the Mitsubishi 3000GT. These vehicles are known for its vivid exterior and gorgeous interior while focusing on affordability. If you're interested in embracing a rich car culture at a great price, our used Mitsubishi models will sure be a winner for any Fort Wayne area shoppers.
Top Reasons to Buy a Used Mitsubishi Near Fort Wayne
Reliability: These rides are meant to go for the long haul. Moreover, we offer more protection for Fort Wayne area drivers with our Lifetime Warranty.
Efficient and Economic: It's an incredibly satisfying feeling knowing you can drive around without having to stop at the gas station all the time. Especially for the Mirage, drivers can appreciate excellent fuel efficiency.
Positive Consumer Reviews: Current owners all agree: they love their Mitsubishi models! From its performance, to the very little details such as available heated seats, people coming back to this brand for reasons of quality and customer satisfaction.
We encourage you to look at our current inventory of Mitsubishi models and let us know what you may be interested in. We may be able to procure a certain model if you tell us. Any questions, concerns, or inquiries, contact us at (888) 348-4131.