Jeep encompasses everything that represents America's spirit: it believes in freedom and fighting for what you want. These SUVs were born to explore the world and on any terrain you present to it. If you're interested in purchasing a used Jeep model near Fort Wayne, we have a wide-selection of capable and high-quality rides waiting at Ahl Under 10.
Quality That Is Never Compromised
Durable doesn't begin to describe any Jeep. These SUVs were specifically made for the U.S. Military. It started in 1913, when the Jeffrey Quad was created and was the first 4x4 truck. Jeep found themselves on the beaches of Normandy Beach in 1945, helping America define to the world what it means to be the home of the brave and free. The Willys MB was thrown into the fire of combat and become a GI's best friend, next to their rifle. One MB was even awarded a Purple Heart and sent home.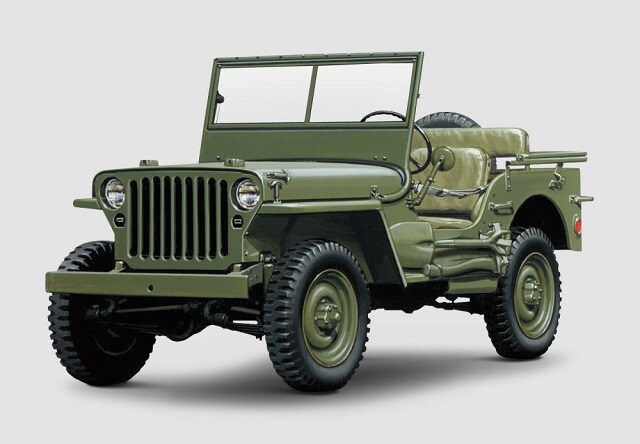 "The Jeep, the Dakota, and the Landing Craft were the three tools that won the war." - Gen. Dwight D. Eisenhower
After WWII ended, Jeeps came home and were becoming a favorite for the American consumer. This was especially true for the Willys-Overland, which was between a truck and tractor but was suitable for 5.5 million farmers. It was considered the "All-Around Farm Work-House." It expanded its design with the first-ever steel station wagon, a cab-forward design, and a sporty coupe to appeal to all! Of course, it remained a favorite with the military that consistently produced new vehicles using Jeep as their number one brand. The Jeep brand grew into various models that were ready for work, play, recreation, and luxuriously capable transportation.
Your Fort Wayne Area Adventures Are Waiting With Jeep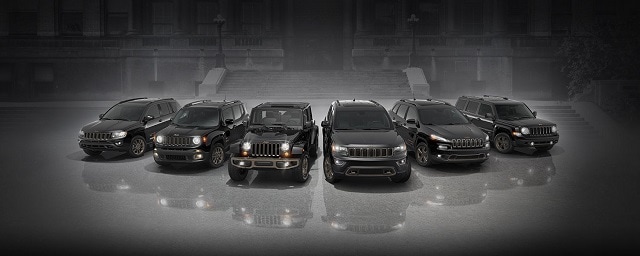 Jeep was born to be free, so we believe you need to be as well. Any surface of this earth can be conquered and explored by your 4x4. No matter the age of your Jeep, how many miles, it will be ready for your next activity. Moreover, our used Jeep finance department will make it easier for Fort Wayne area drivers to explore by providing excellent pricing and fantastic finance options.
Become part of a rich history and culture by joining the Jeep family. When you are ready, contact us at (888) 348-4131.
Used Jeep Inventory