Think you have to spend a fortune to score a luxurious and prestigious vehicle? Think again. At Ahl Under 10, we provide beautiful used Chryslers for Fort Wayne area shoppers with the promise that they are under 10k! Chrysler has been revolutionizing the way people drive high-end vehicles. The engineers look for new ways to bring innovative models to market that highlight the company's core qualities: quality, design, craftsmanship, performance, efficiency, and technology.
From the outside, Chryslers will blow you away from its exquisite style. Consider these vehicles like puzzles: every detail was carefully placed and strategically designed so that the whole picture shows a remarkable ride. As you step inside, instant relaxation is accustomed for any passenger. With features like available leather interior, heated front seats, contemporary accents, and technologically-advanced systems, and an overall gorgeous interior.
Become Part of the Chrysler Culture
You can own a Chrysler too and see why it has become America's favorite affordable, yet refined brand. Additionally, Chrysler finds a unique way to match anyone's lifestyle and preference. For those who are hauling the whole family, Town and Country or the Pacifica will complement your needs well. Prefer something smaller? There are plenty of sedans such as the 200 or 300 that provide the power and comfort you require. Speaking of power, you can depend on Chrysler to make a stylish convertible with excellent horsepower and performance!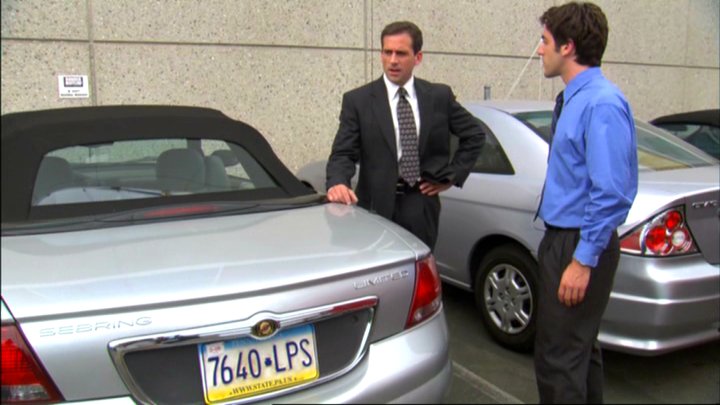 Even if these vehicles are a few years old, you can find amazing bonuses like DVD/ Entertainment, heated seats, rain sensing wipers, and third-row seating! Some of our models are almost like brand new with little mileage on them. Pick your Chrysler and let the adventures begin.
Working With Our Used Chrysler Finance Department Near Fort Wayne
Because we believe our Fort Wayne area shoppers deserve the best, our used Chrysler finance department will work hard to come up with a payment plan you are comfortable with. We first encourage you to find a Chrysler that you love and take it for a test drive. After searching through our inventory and finding exactly what you want, we'll begin the finance application process. We'll talk to you about your credit score, potential loan options, and interest rates. If you have a vehicle, we encourage you to turn it in. This could help you when giving us a down payment. In fact, it may cover the down payment entirely without you reaching into your pocket.
Our team is here to help and work with you to find the best plan for your lifestyle. We understand that buying a car is a long-term financial commitment. We take it very seriously so that you always look at your car with a smile!
Come down to check out our inventory. For any questions, please give us a call at (888) 348-4131 or contact us.