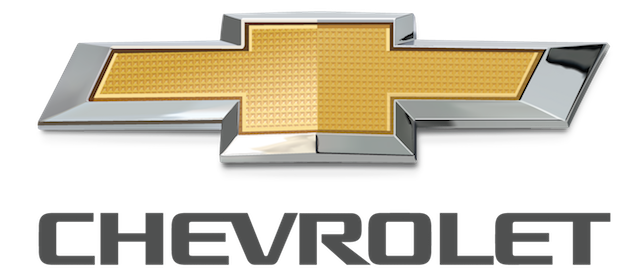 Above all the other car brands, Chevrolet brings practicality and reliability for all ages. If you're a college or high school student, you'll find excellent models that will not require much maintenance or repairs! On the other hand, busy families will love our Chevrolet SUVs which provide plenty of storage and space for their activities.
For those looking for a truck that will be reliable for the job site and for the weekend getaways, Chevrolet trucks are known for their outstanding towing, payload, and performance. There is a vehicle that will match any lifestyle. With our used Chevys near Fort Wayne, you can get fabulous models for less than 10k!
Become Part of an American Heritage
Over 100 years old, Louis Chevrolet and William C. Durant created a company that was direct competition with Henry Ford. Although their bowtie emblem is a mystery to why it was chosen, it has become a worldwide recognized symbol. Chevy began to develop vehicles that were priced for the average woman and man could afford. They revved up their production during WWII to help its country in the war efforts.
Chevrolet Today
Chevy produces more than seven million vehicles across the globe! They continue to innovate and create new vehicles that push new boundaries and set new records. Whether it be building a truck that has incredible towing capabilities or a vehicle that runs only on electricity, Chevy is never content with settling for second best.
Everyone recognizes the boundaries that Chevrolet pushes. That's why their vehicles continue to win awards for their trophy case. Some of the prestigious awards that these Chevrolets have won are:
Chevrolet Bolt EV: "Green Car of the Year" Green Car Journal
Camaro: "10 Best Cars" Car and Driver
Malibu: "Best Buy (Midsize Car)"Consumer Guide Automotive
Silverado 1500: "Best Buy (Large Pickup)" Consumer Guide Automotive
Sonic, Tahoe, Silverado HD, and Camaro: "Most Dependable" J.D. Power
You know now whatever Chevy you are looking at is made thoroughly and with incredible quality. If you purchase from Ahl Under 10, our Fort Wayne area used Chevy finance department works with you to find the right payment plan that fits your budget comfortably. Chevy vehicles are built for the long haul. No matter how old your Chevy is, it will be on the road as long as you want to do.
It's time for you to become part of the Chevy family. When you want to schedule a test drive, please contact us at (888) 348-4131.