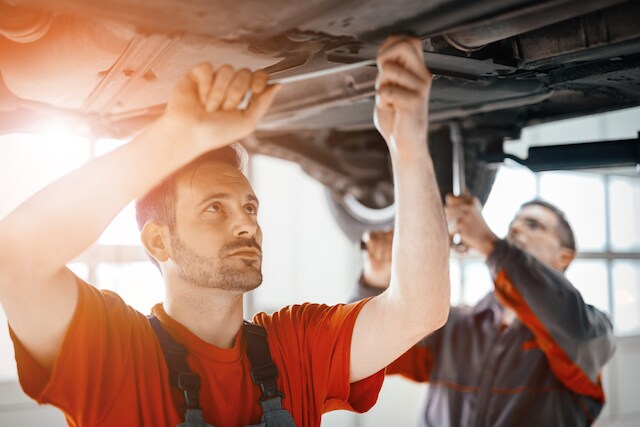 Welcome to Ahl Under 10 service department! We are so glad that you are considering us to take care of your vehicle. Our knowledgeable and expert staff have years of experience and have worked on various car brands! We understand giving your car some maintenance can be a hectic chore to get done. We try to make it easier on our Fort Wayne area customers by offering excellent
service specials!
In addition, we provide a wide range of hours so our customers drop off and pick their car up as soon as possible.
Finding our Lima Service Center
No matter what direction you are coming from, we have simple instructions for clients to follow in order to visit us! Before stopping by, we encourage drivers to check out the directions to our Lima service center in order to get here without any trouble. Of course, if the directions are unclear or you find yourself confused on the road, please give us a call. We will gladly help you find our service center.
Our technicians are ready to tackle any issue you may be facing with your vehicle. If you are concerned that something is not right and want someone to provide a proper inspection, please contact us at (888) 348-4131 to schedule an appointment. If we find any problems, we will let you know while providing the necessary repairs to get you and your vehicle back on the road.